GUDA GUNDAM UNIVERSAL CENTURY DEVELOPMENT ACTION
What is  GUNDAM
UNIVERSAL CENTURY
DEVELOPMENT
ACTION (GUDA)?
Gundam's message for various problems in space, such as
overpopulation and planet environmental problems, will surely be
valuable to humankind as we aim to advance into space.
In the lead up to the dawn of the real "Universal Century" BANDAI
NAMCO group will take various actions to create a better world for
children in the future, collaborating with fans and external partners
under Gundam's name.
Universal Century
Over four decades ago, "Mobile Suit Gundam" sounded the horn about population growth and deterioration of the planet environment.
This was symbolized by the concept of a new era called the "Universal Century", which began with the start of human immigration to space.

We confront the vast universe including the earth as a species, not as an individual. This is one of the underlying themes of the Gundam series. In line with this theme, BANDAI NAMCO Group will carry out GUDA toward the "(Real) Universal Century"
Goals
Sustainability
Global
Environment
Preservation
etc…
Gunpla Recycling Project

What is the Gunpla Recycling Project?

A project aimed at collecting the runners (frames of plastic models) of "Gunpla" (Gundam series plastic models) so that they may undergo cutting-edge chemical recycling and ultimately be reborn as new plastic models.

Learn more, Japanese version only

Gundam Open Innovation

What is Gundam Open Innovation?

Gundam Open Innovation aims at the manifestation of future dreams and hopes by combining " Universal Century" with the social issues and future technologies behind it.

Learn more

Gundam Educational Program

What is Gundam Educational Program?

This is an educational program that uses Gundam Factory Yokohama's "Moving Gundam" and "Gunpla" as materials to give you an opportunity to think about the joy of manufacturing and the global environment.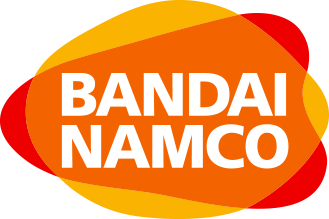 BANDAI NAMCO Group
BANDAI NAMCO Group's strength is our IP axis strategy that aims to maximize IP value by leveraging IP worldviews and providing the optimal products and services in the optimal regions at the optimal times.

In line with our IP axis strategy, we will continue to maintain a sense of pride and responsibility for our work in providing "Dreams, Fun and Inspiration" through the Group's products and services, and on that basis, we will strive to forge connections with fans in global markets and contribute to the creation of a world that fosters happiness.
To corporate website