On September 28, 2019, BANDAI NAMCO Group held events targeting at children in Yamada-machi, Iwate Prefecture.

This event is one of the activities that the BANDAI NAMCO Group, in partnership with Save the Children Japan, has been hosting for children in areas devastated by the Great East Japan Earthquake since 2011.

We held a workshop to make handicrafts featuring Jackie, the main character of the popular "Bears' School" picture book series and enjoyed dancing with Jackie. Children also enjoyed building plastic models. Total of approximately 40 children and their guardians participated in the workshops.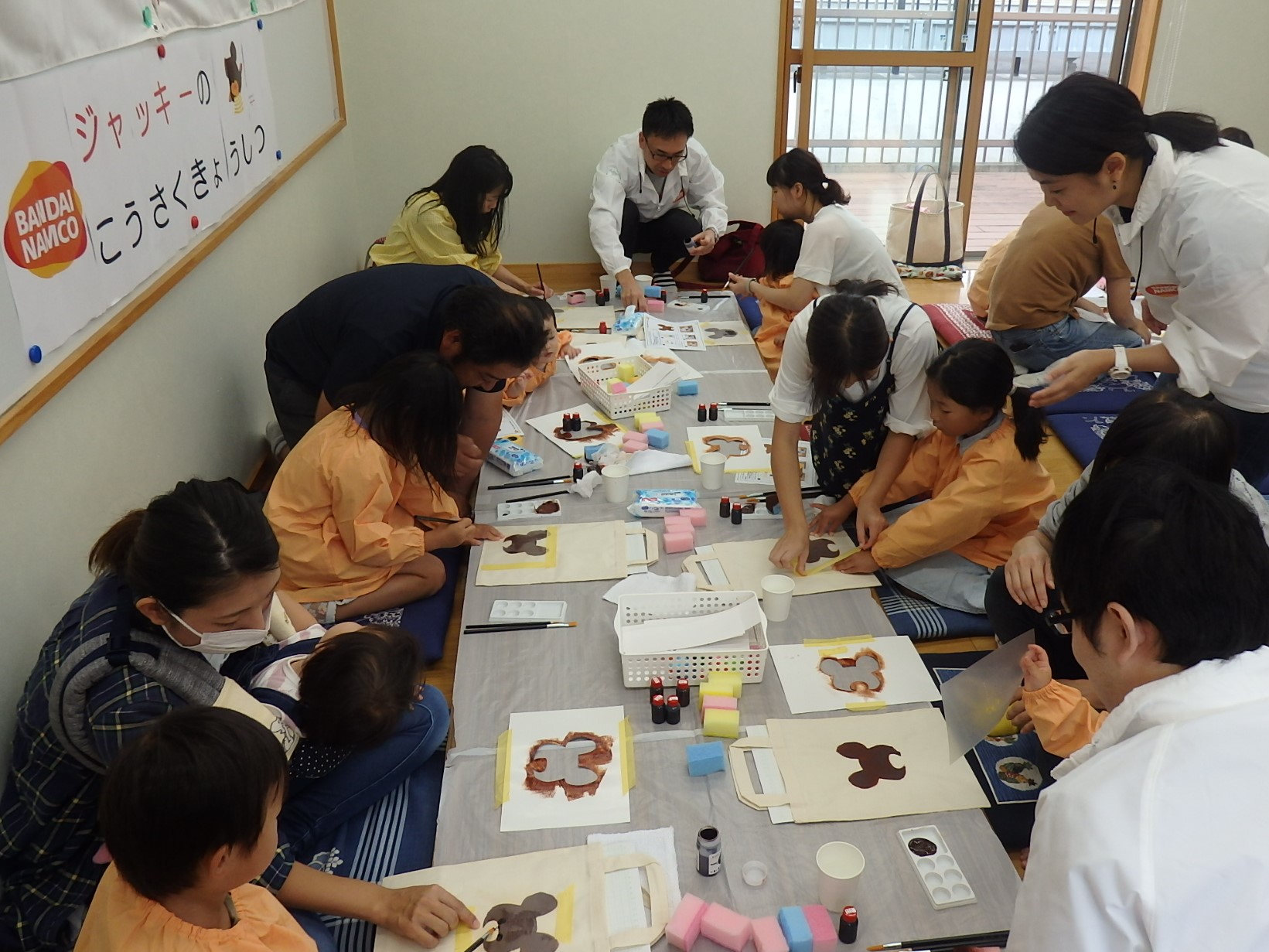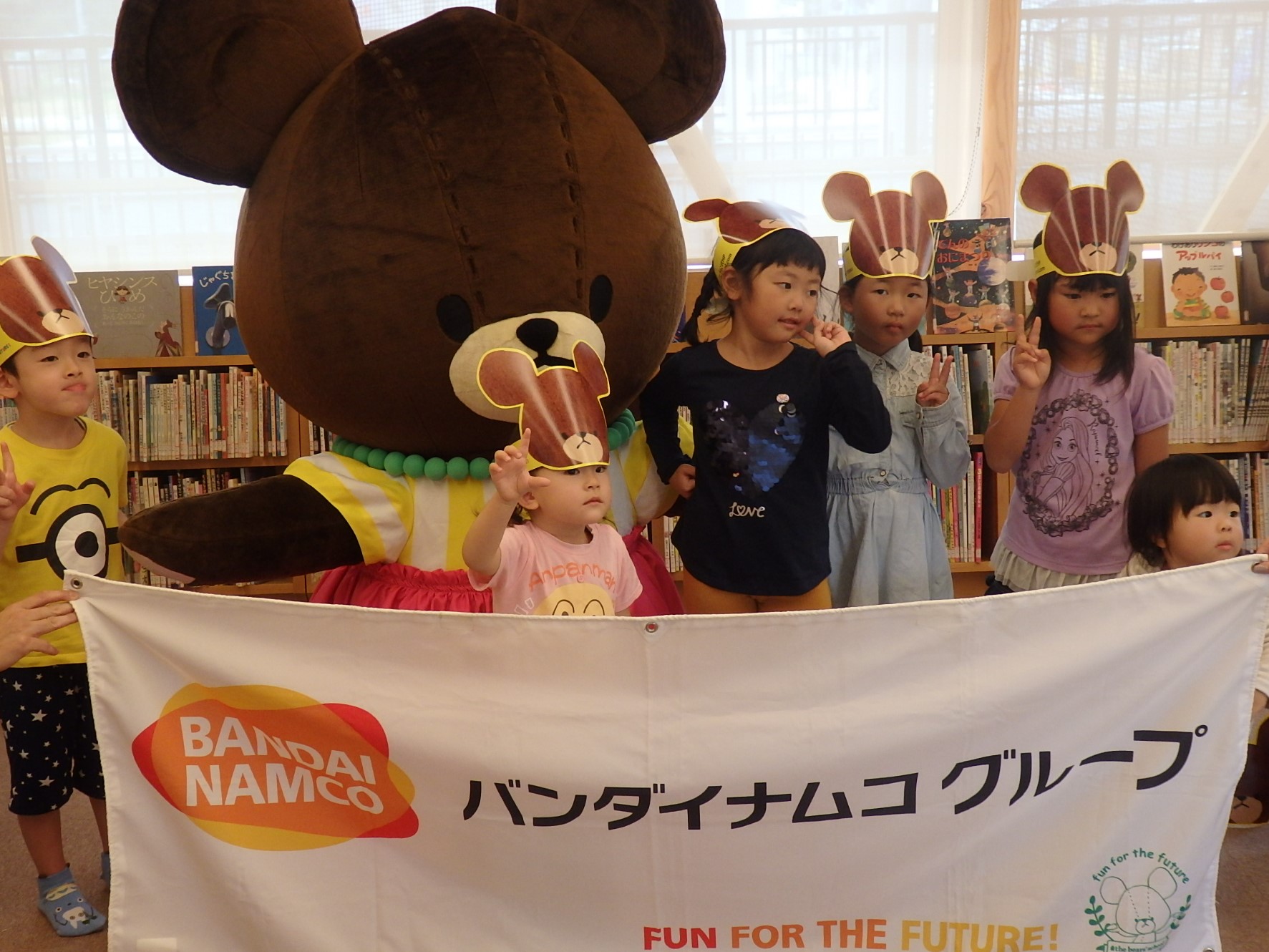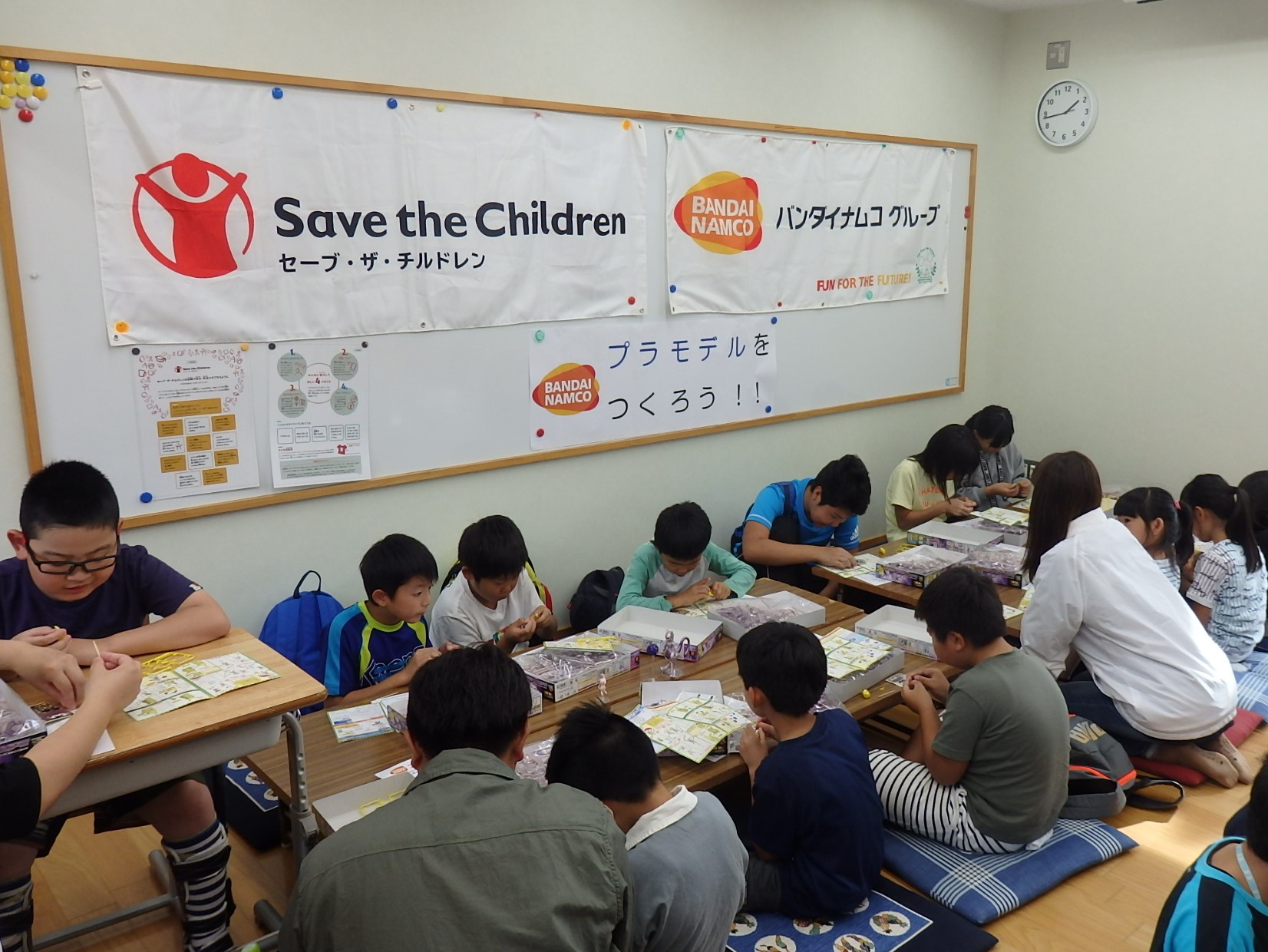 The BANDAI NAMCO Group is carrying out assistance activities targeted at children in areas stricken by the earthquake over the medium to long term.
(C)BANDAI